Archive for September 2013
Only two more weeks to make the switch to eManga! Get a free ebook when you do!
Looking for your next manga fix? Use the code MANGAFIX on your next eManga purchase and get 10% off! Good till 09/27.
Now onto our digital round up!
Lies Are A Gentleman's Manners: Brash med student Jonathan has been stealing drugs from his school's hospital and selling them to his classmates! When a sly professor discovers his racket, Jonathan agrees to a physical relationship in exchange for keeping mum. But what happens when a simple business transaction turns into a heated almost-love affair?Lies are a Gentleman's Manner reveals the devilishly dirty secrets of the high-society set! With appearances to uphold and family legacies to honor, any "extracurricular" activity must be kept hush-hush. But can a man with a doting wife, a darling child, a spoiled lover and a sordid past truly get the balance right?
S&M Vol. 1: Makoto has tried to live his life so that he'd have no regrets. Today, he's a happily married family man in a position of respect at work. Little does he know that his seemingly spotless past is going to serve him up as the main course for one woman's revenge.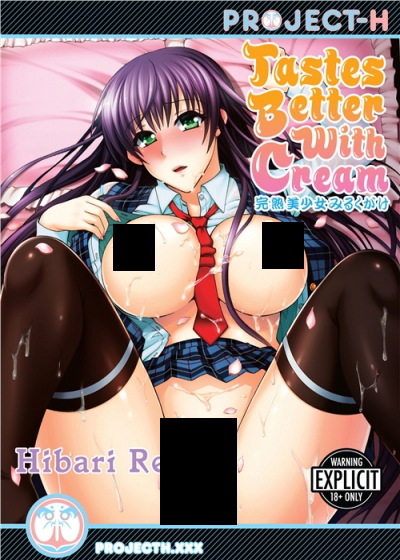 Tastes Better With Cream: Boob is the word and sex is the game in this hot and love-crazed volume! From the author, Rei Hibari, comes a collection of eleven shorts all published in Japan's ever popular Puromero Magazine. Filled with big breasts and oddball love stories, come and delve into a world where twins share their sexual  sensations, where a faithful girlfriend would do anything…and anyone to uphold her boyfriend's honor, and where a jerk and a hussy come together and confess their love to each other! So, what're you waiting for? Come and delve into a world where everything tastes better with cream!
Heretic Monk Vol. 1: 

"My name is Heretic Monk… I can see your past life!"


To know what the future holds is the desire of many, but what if it's the past which dictates your destiny? Corrupt politicians, criminals and terrorists–all fall under the scrutiny of Heretic Monk. With his ability to see into even the darkest of souls, his brand of justice is swift… and non-negotiable.
"In this world, after all, what goes around comes around… We'll all ultimately be punished for our wrong-doings."
FOR IMMEDIATE RELEASE
eManga.com September Switch
Gardena, CA. (September 11, 2013) Digital Manga, Inc., one of the manga industry's most progressive and innovative publishers is proud to present our September Switch promotion on eManga.com With over 1000 digital titles and growing, eManga is the one-stop shop or downloadable manga to read and keep.  Don't like to read online, only read on Android phones, or addicted to your iPad? No worries! eManga offers 7 different file types optimized for every device—rest assured your purchases can travel with you, internet-free.
Fall's just around the corner and you know what that means: it's back to school season! Whether you're headed to class or to the office, it's an excellent time to rediscover the power of books. We here at eManga want to foster that joy of reading with our Free Fall Books promotion. Starting from September 11th to October13th, eManga is offering this promotion for all ebook devotees to make the switch to eManga.com for all your digital manga needs, turning your past purchased ebooks from other ebook retailers into FREE eManga titles!
Register a new account on eManga.com, send us a digital receipt/order confirmation or proof of any ebook purchase made from any other ebook retailer, such as Amazon Kindle store or B&N Nook store, and we'll send you a gift code, redeemable for any eManga book of your choice worth $7.95. It's that easy! Digital Manga's titles are offered in all popular ebookstores, but restrictive censorship policies keep our steamiest selections from being carried. Want that too-hot-to-handle title? We have it! Select from our vast collection of over 1000 titles from all our imprints including DMP, DMG, JUNÉ, 801 Media, and Project-H—not to mention our new selection of Indie and American comics, too! No matter what genre you're looking for, romance, suspense, shojo, shonen, yaoi, hentai, superhero, horror, we have something for you. Offering high resolution downloadable digital files to own, Digital Manga's titles are always first to release on eManga—sometimes several months before other retailers! eManga.com is the one to switch to!
So grab a cup of hot tea, curl up on a chair, and enjoy a free book on us!
*This promotion is only valid for new eManga customers only.
To take advantage of this promotion, take these steps:
1) Go to eManga.com and register for a new account.
2) Email us a copy of your book receipt/screenshot to customerservice@emanga.com
3) Allow 1 – 3 business days for processing as we verify the authenticity of your ebook purchase.
The email provided on the receipt must match the information on your newly registered emanga account for this offer to be valid.
4) You will receive an email confirmation with a gift code redeemable for 795 reward points. Simply type the code into the "Gift code" field in your account and you can apply it to your order at checkout.
Visit us at www.eManga.com and
sign up for the eManga newsletter and
get all the latest updates!
Questions?
Contact us at customerservice@emanga.com
About Digital Manga, Inc.
Located in Gardena, CA, Digital Manga, Inc. is one of the industry's most unconventional and innovative companies, specializing in building corporate and cultural bridges from Japan to the West — specifically through the licensing, importation and preparation of anime (Japanese animation), manga (Japanese comic books) and related merchandise for North America's mainstream and niche markets. In this capacity, DMI serves as a catalyst for the spread of Japanese pop culture institutions into the global arena. The company's imprint lines include DMP (its mainstream imprint), DMP PLATINUM (its classic manga imprint), JUNÉ (its boys love imprint), 801 MEDIA (its adult boys love imprint), DokiDoki (its exclusive co-publishing imprint with Shinshokan Publishing),
DH/DMP (a co-publishing venture with Dark Horse Comics), Project-H (its Seinen Hentai manga imprint), and DMG (a unique digital distribution initiative).
For more information about Digital Manga Publishing, visit www.digitalmanga.com as well as:
www.dmpbooks.com
www.junemanga.com
www.digitalmangaguild.com
www.emanga.com
www.projecth.xxx
Follow us on twitter @ emangadotcom
Find us on Facebook: emangadotcom
Find us on Instagram: emangacs
Fall is here. Cooler weather and crisp air—what's better than curling up with a nice book?
We have over 1000 manga titles on eManga, but did you know we also carry novels? With a growing light novel selection, fill up your fall days with a good book and a hot cup of coffee. So for this week, celebrate the oncoming fall season with 20% off select DMP and DMG novels from 09/06 to 09/13!
No matter what device you use, we have 7 different file types! That includes the ever popular ePub, Mobi, PDF, and more!
Onto our new releases for eManga:
Marin Vol. 1: Hayami Marin is a boy with incredible magical abilities, yet he wishes only to live a normal life and is always trying to avoid training with his grandfather, a powerful and prestigious magician himself. But when an onslaught of horrifying demons suddenly begin targeting Marin and his peers, he must muster what little knowledge he has to try to save the lives of everyone around him. Although it's clear things are becoming far from normal, it doesn't seem like Marin is willing to change his mind…
Planet Ladder vol. 7: Now that Kura has captured me, I, Kaguya, have no idea what to do. I'm beginning to suspect that there is more to the events that have surrounded me than the Emperor wants to let on, and I'm beginning to feel that no matter what world I choose to save, the universe is doomed anyway. I only hope that my brother Kagami can send me some kind of a message or sign about what to do. And I hope that Bambi and Prince Seeu will be able to save me before it's too late and Kura does something that will destroy us all….forever.
Blackmailed Beauties vol. 1: Eriko Nakagawa is a 26 year old, happy housewife with a successful husband and the body of a movie star despite the recent birth of her first child. Eriko thinks her incredible looks and her life are very ordinary and beneath notice. Slowly, Eriko realizes that many kinds of eyes are on her and her delectable body. First, there is the seemingly well meaning interest from her aunt and even her neighbors in maintaining her figure. That seems innocent enough until Eriko finds that she is the object of lust from mysterious strangers. That is very frightening on its own, but what is far worse in Eriko's mind is that this attention is making her body feel good. As she is pushed into more and more outrageous acts with more and more young, hard bodies, Eriko fears being lost to the treacherous cravings of her own growing lusts.
Aria the Scarlet Ammo (novel): Tokyo Butei High School— A special school where armed detectives, also known as "Butei", receive education as well as training. Kinji Tohyama, a sophomore, has a unique body that can initiate an ability called "hysteria mode" when it is stimulated a certain way. He tries to keep it a secret but all his dreams of living the life of an Average Joe get shattered when he becomes a victim of a bombing incident and meets Butei High "Assault" department elite, Aria H. Kanzaki.