eManga Review Rush! Get free points when you write a review for eManga!
eManga wants to thank you for being customer with our eManga Review Rush! From 10/01 to 10/15 get 100 gift points for just writing a review on eManga! Do you own a ton of titles you'd love to share your opinions about? Keep writing and get up to 800 gift points!
Ready to take the plunge? Here's what you do:
Write a review of at least one paragraph (5 sentences) or more for any title on eManga, using our review system, between 10/01 to 10/15.
Email us at customerservice@emanga.com with the title you wrote about, your username  and title of the review.
Allow up to a week for verification. Once your review is verified, customerservice@emanga.com with contact you with your reward code.
Whether it's glowing praise or a thumbs down, we love honest reviews!
In other news, for our print fans, the following titles will be RESTOCKED!:
The Hentai Prince & The Stony Cat vol. 1
Finder vol. 4
Finder vol. 6
Hey! Class President vol. 1
Atomcat
UNICO
Extra Juicy (Project H)
My Good Boy (Project H)
Love Infusion (Project H)
With a Dictionary and No Skirt (Project H)
Colorful Harvest (Project H)
See Me After Class vol. 1 (Project H)
Now onto our digital releases!
Lies Are A Gentleman's Manners: Brash med student Jonathan has been stealing drugs from his school's hospital and selling them to his classmates! When a sly professor discovers his racket, Jonathan agrees to a physical relationship in exchange for keeping mum. But what happens when a simple business transaction turns into a heated almost-love affair? Lies are a Gentleman's Manner reveals the devilishly dirty secrets of the high-society set! With appearances to uphold and family legacies to honor, any "extracurricular" activity must be kept hush-hush. But can a man with a doting wife, a darling child, a spoiled lover and a sordid past truly get the balance right?
S&M Vol. 1: Makoto has tried to live his life so that he'd have no regrets. Today, he's a happily married family man in a position of respect at work. Little does he know that his seemingly spotless past is going to serve him up as the main course for one woman's revenge.

Weekly Astro Boy Magazine vol. 60: In this first installment of Astro Boy: Dr. Tenma, Tezuka reveals some of the history behind the earliest robots in Japan. As it turns out, this wasn't a very good time for robotkind! Dr. Tenma, head of the Ministry of Science in Japan, orders the mass production of Japanese robots despite protests of overcrowding from the populace. His plan? A robot slave population for the people of Japan! But will he change his mind when an unfortunate accident causes him to want a robot as his own son? Also included are Buddha, Phoenix, and Black Jack.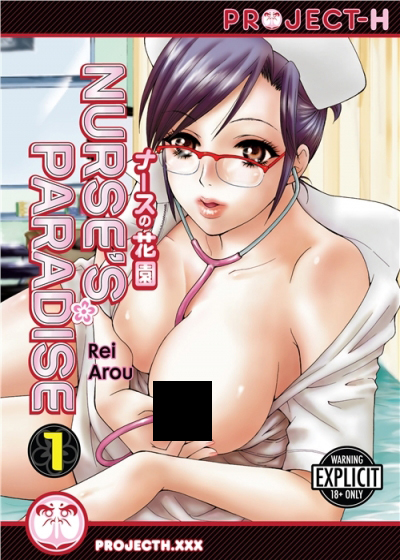 Nurse's Paradise vol. 1: After a very "intimate" accident, crafty Shouma lands in an all-female clinic for a round of special care! But he's convinced that the only medicine he truly needs is the sweet love of every gorgeous woman who crosses his path. Will Shouma make his way into the hearts (and beds) of an entire hospital?
Buy-me copy: Nurse's Paradise perfects its bedside manner with a host of saucy, sexy nurses…and even a prowling patient! Can a crazy young guy keep his hands to himself and his health on the mend…or will he cave to the teasing invitations of a team of adventurous aides?